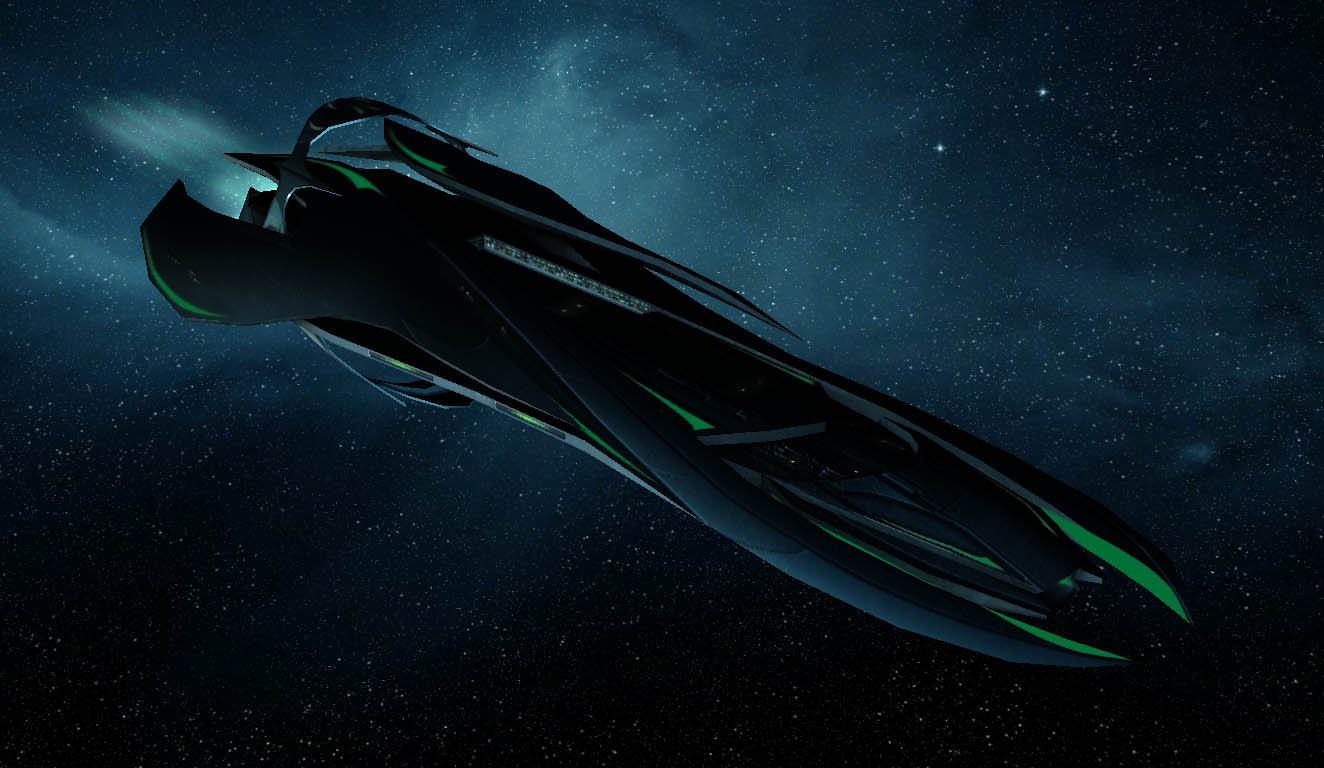 Technical Specifications:
Name/Type: Observer II class
Designer/Manufacturer: NIF
Designation: stealth heavy carrier
Crew: 45,000
Length: 3200 Meters
Speed: 100 MGLT
Hyperdrive: x1 backup class 12
Shield Rating: 10,600 SBD +9600 SBD
Hull Rating: 8000 RU
Weapons: 50 Heavy Taim & Bak Turbolaser Batteries, 50 Taim & Bak Heavy Turbolaser Cannons, 60 Ion Cannnons, 32 quad Laser Cannon Batteries, 5 Tractor Beam Projectors.
Fighter Complement:8 Squadrons- 1 squadron tie phantoms , 1 squadron shadow droids
Troops: 1500 Stormtroopers
Support Craft: 800 IIxC's , 2500 Viper Probe droids.2 raider II class corvettes stored in hangars. 10 Lambda-Class shuttles, 3 Lambda-Mine layers, 8 Gamma Assault Transports. 200 hyperspace viper delivery vehicles. 150 elegance class message drones.
Special: Molecular Recycling Plant, Stardust Overdrive, IntCloak, Helios AI, CGTA-IFCS, Engine Baffle System, MIST, MISS, Repulsor system. Duranium enhanced hull, backup shield generator.
:Special Equipment: Three 225-SIG KDY Tactical Combat Jammers, three 1s-43 Echo Devices.
Description: drawing inspiration from the aging secutor class designs, this vessel was envisioned as a means of seeing to the growing demands of Task Force Omniscient's increased use of the II-xC maintenance/broadcast ship during the continuation of Federation Territorial Expansion. Onboard, several facilities dedicated to laboratories and command and control systems are present to coordinate and supply the many Intelligence necessities the Federation requires.
Purpose: a one off ship for ISIS as its present subcap capaity is pitifully low for all IIxC's introduced.
Rationale:
*shrugs*
Just wanted to make something Secutor like for all the IIxCs I've been rping. And the Secutor itself was larger then anything TFO had, so *shrugs again* I asked myself what else it would have.