I might as well continue with the theme of Star Wars Canon tales that were told and what better way to end this long rant with the latest game from
EA
the-game-company-that-killed-Westwood-Studios-Pandemic-Bioware-Maxis-Bullfrog-Dice-to-name-but-a-few. Ignoring the controversy stirred up before the game even launched with regards to the online multiplayer portion, did you know this game had a single-player story driven campaign?
Spoilers ahead for those who haven't played the game or read about it elsewhere.
If nothing else, it was cool to see the Raider-class in full CGI mode (versus the various artworks and Fantasy Flight Games model of it). Although, let's be honest here, who wouldn't want to pilot this ship: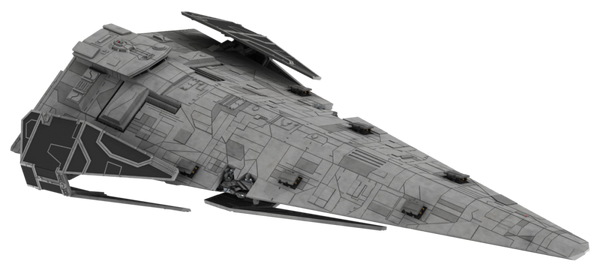 All that said, I'm still for taking the Star Wars license away from EA.